The Angelino
The angelino is an angel detector.
A ballerina, imprisoned in a music bottle, awakes and dances to a melody whenever an angel passes on the Internet, or more precisely, when the word « angel » is mentioned on Twitter.

Wired with an Arduino, the music bottle detects angels on Twitter by parsing Tweets that mention the word « angel ».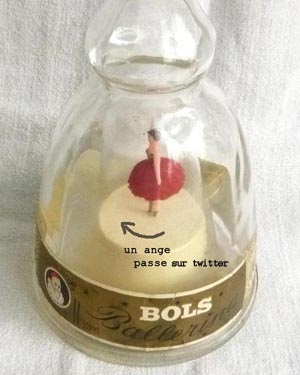 2009 – Albertine Meunier